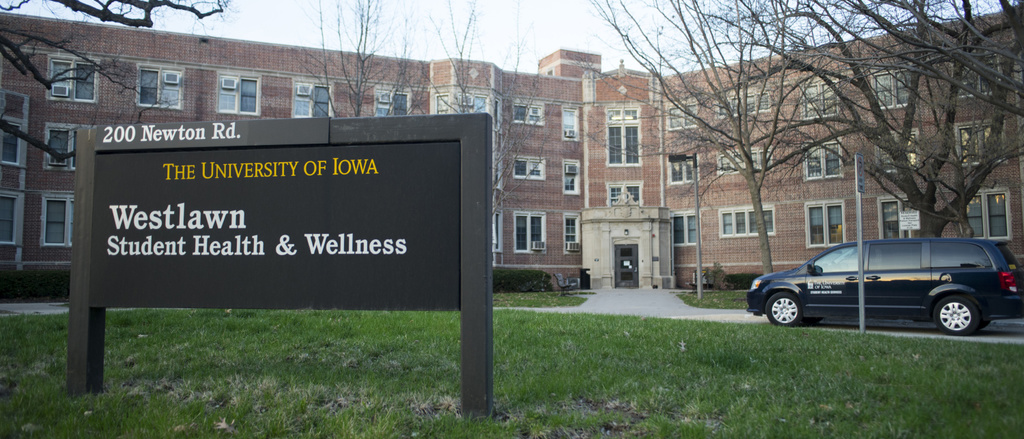 The main Student Health location and the main Student Wellness location is on the west side of campus in the Westlawn Building on Newton Road. The building is accessible to persons with disabilities, and the entrance of the clinic has an automatic door opener.
Face masks are now optional in our clinic. Please read the new mask policy in effect as of March 8.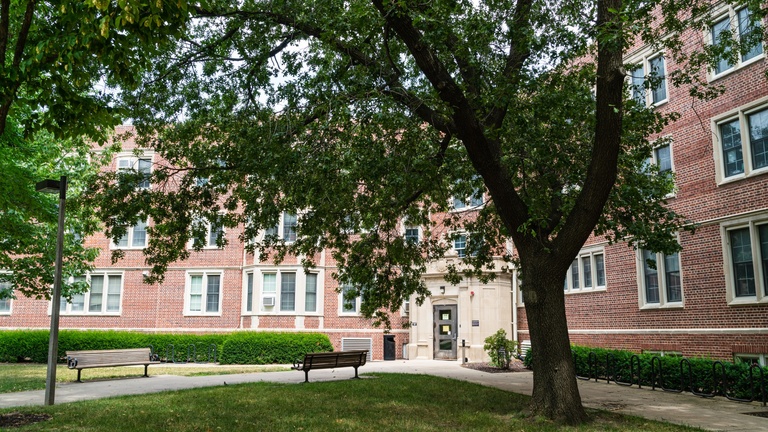 Address
4189 Westlawn South
The University of Iowa
Iowa City, Iowa 52242
Hours
Academic Year
Monday-Thursday: 8:00am - 5:00pm
Friday: 9:30am - 5:00pm
Breaks & Summer
Monday-Thursday: 8:00am - 4:30pm
Friday: 9:30am - 4:30pm
*Closed on all university holidays
Parking & bus routes
Parking for Student Health is in the West Entrance of the Newton Road Parking Ramp. You may pay by cash, check or credit card (Visa/MasterCard). If you are parked in the ramp less than 15 minutes, there is no charge.
When you are traveling on Newton Road from the east side of campus, you will see Westlawn on your right, followed by the parking ramp. Drive just past the ramp and the bus stop, and then turn into the ramp drive to your right, as seen in the photo below.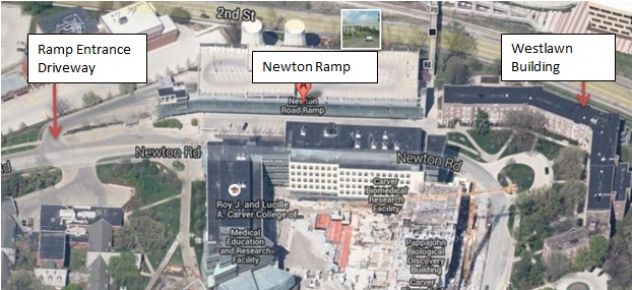 Buses that stop directly in front of the entrance to the clinic include those on the Red, Blue, and Pentacrest routes of the University of Iowa Cambus system; the Plaen View, Westwinds, and Manville Heights routes of the Iowa City Transit System; and all routes of the Coralville Transit System.